Welcome to Mountain Mama Cooks! I couldn't be more thrilled to have you here. Mountain Mama Cooks is my space on the web where high altitude cooking and my love of playing in the outdoors collides. You'll find tasty recipes, musings from my day job as a personal chef and my everlasting quest to find balance between work and motherhood.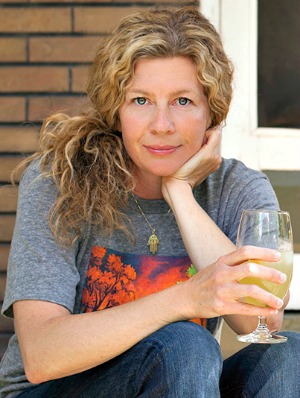 When I'm not in the kitchen (which is almost always), it's likely you'll find me on the mountain; snowboarding during the winters and hiking and mountain biking during the summer. My love of living in a ski town is reflected in the recipes I share. I aim to make comfort food more healthful, source my ingredients locally, and most of our meals are shared around the family table. I believe in mindful eating and that everything is ok in moderation. As a family, we stay clear of highly processed foods and eat organically as much as possible. In addition to diet, I try to break a sweat each and every day by doing something active. It not only makes me fit and strong but also keeps me calm and more focused to do the things I love most.
My life's motto is work hard but play harder. And always, always eat well!
Want to know a little more?
~I didn't start cooking until college and haven't stopped since.
~I eat piece of buttered sourdough toast just about every morning.
~My motto when it comes to food is everything in moderation.
~My dog loves my husband more than me. I'm mostly ok with it.
~I gave birth to both of my babies au natural. Yes, it hurt. Yes, I'd do it again.
~Being a mom is the toughest yet most rewarding thing I've ever done.
~I talk to my own mom on the phone everyday.
~My husband is a stuntman and because of his work, we travel a ton.
~I didn't go to culinary school. I do, however, read a ton of cookbooks and watch cooking shows on tv. It's kind of the same thing.
~I snowboard 50+ days a year. Yeah, it's awesome.
~In the ski world, there is a saying, "No friends on a powder day." I like to think there are no husbands or kids either.
~My biggest pet peeve is noisy eaters. It hurts.
~I hate being late.
~More than once I've been accused of being too honest. The good news is you'll always know where you stand with me. The bad news is I might offend you. My apologies in advance.
~My favorite food city is New Orleans.
~I have naturally curly hair and because I'm kind of lazy it's usually always in a pony tail.
~My daily uniform is yoga pants and a t-shirt. Life is better in sweats.
~I started canning a few years ago and am now obsessed. I preserve year round, putting up the each seasons bounty. I have a pantry full to prove it.
~My last meal would be a BLT on toasted rye bread with summer ripe tomatoes, a sprinkle of kosher salt, crisp romaine lettuce and a healthy smear of real mayonnaise.
~I'm not a big drinker but I do love my whiskey.
~I like to watch television series in their entirety. (Thank you Netflix!) Preferably in bed with the curtains drawn while someone else is watching my kids.
~I like my coffee heavy on the cream and I like my tea as is. I drink one or the other every morning.
~I LOVE Mexican food. I could eat it every single day.
~I hate to run but love to play soccer. I've been playing since I was 5. Every year I say I'm done yet I still manage to get out there and run around. Update: I finally retired last year and now learning to play tennis instead!
~I love having breakfast for dinner.
~Every year I say I'm going to learn how to ski; I'm still on a snowboard.
~It took me 7 years to graduate college; I have a degree in Exercise and Sports Science from the University of Utah. Go Utes!
~I met my husband in a bar.
~We were married two years later on the top of a mountain.
~13 years later, he's still my best friend.
YOU CAN ALSO FIND ME HERE:
Article in the Desert News, featuring my Hot Artichoke-Parmesan Dip, highlight Super Bowl Appetizers. You can see the article here. January, 2012
Cooking segment on local NBC's local morning news, KSL am, sharing my Puff Pastry wrapped Turkey Burgers and other good Super Bowl eats. Watch the segment here. January, 2012
I was featured as the spotlight blogger on Taste and Tell. December 2011
Cooking segment on local NBC's local morning new, KSL am, sharing my favorite trail mix and other great snacks for packing in your pocket when you hit the slopes. Watch the segment here. December, 2011
Mountain Mama Cooks was featured in the debut magazine of Foodiecrush Magazine (pp. 64-83) in the article, Apres Eats. December 2011