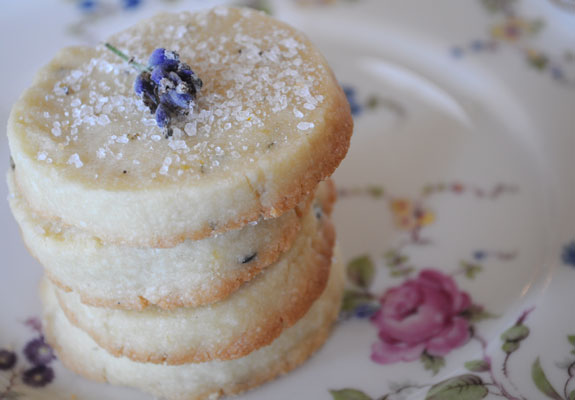 I love babies and I love good food.
So it's only natural that I'm a huge fan of baby showers.
Any excuse to get together with a group of ladies to coo over booties and stuff my face with cream puffs, I'm all in.
So when Lisa and Marla invited me to be a part of a virtual baby shower for Josh and Maria of Two Peas and Their Pod, of course I said yes.
Maria and Josh are expecting their first baby (a boy!) any day now. I couldn't be more thrilled for them as they are both going to make exceptional parents. Having two boys of my own, I have a definite soft spot for little rascals. My oldest son thinks Josh is so much fun he thinks of him as his peer. It's too cute, my little guy occasionally asks if we can set up a play date with Josh.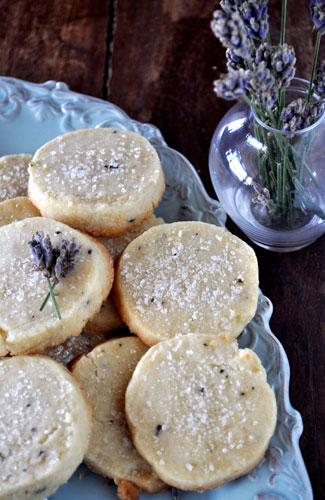 Thinking about this post, I couldn't help but reminisce about my own baby shower and remembering what it was like those first few months home with my son. Every emotion imaginable made an appearance, sometimes all in the same day:) It was beautiful, scary, tiring, exhilarating, delicious, overwhelming, and amazing.
Like most women, I listened to all the advice that my mom, friends with kids, and the latest books had to offer and I tried to be the best mom that I could be. And you know where that got me? Nowhere. It left me frustrated, doubting my abilities, and kind of lost.
It wasn't until I started listening with my heart, slowing down, and seeing each moment for what it was, that I started relishing in my new role. When I made decisions that felt right to me, contrary to what others thought, I started to come into my own and I learned to trust my self. My friend, Becca, said it perfectly, "When I bring my expectations and preconceived ideas to mamahood, I get a serious smackdown." So I learned (am still learning), to be in the moment with my kids. When I let go of the way I think things should be, I can see and experience them for what they really are.
So Josh and Maria, my advice to you is simple. Stay in the moment. Listen to your hearts, love your baby, and love each other. Everything else will fall into place.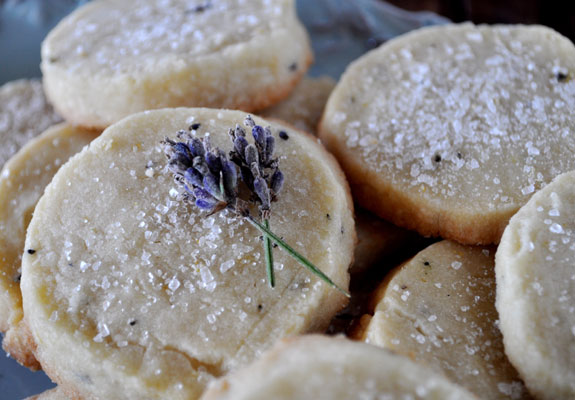 Soooo, on a lighter note, let's get this party started! I'm bringing cookies! And if you know Maria, that is just a wee bit intimidating. She is the cookie queen after all.
I knew I wanted to make something light and fresh for the end of summer and since baby showers are a place to mingle and chat, (or sit at your computer and drool), I wanted something easy to eat but that was still elegant and delicious.
Have you ever baked with lavender? If used sparingly, it can be delicious. Not soapy at all and perfect paired with lemon in this not too sweet shortbread. The dough is sticky and needs to be chilled before baking. So it's best to make the dough at least a few hours or the day before you plan on baking them.
Be sure to check out all the other fabulous posts being shared in honor of the little pea to be! All links are listed just after the recipe!
Lavender Shortbread
Ingredients
1/2 cup powdered sugar
2 teaspoons teaspoons dried lavender
zest of one lemon
1 cup (two sticks) butter, room temperature
2 1/4 cup all purpose flour
1/4 teaspoon salt
course sugar, optional
directions
In a food processor, pulse powdered sugar, dried lavender, and lemon zest until lavender flowers and lemon are well incorporated. Add softened butter to the food processor and cream with the sugar. Add flour and salt. Mix just to combine. Remove dough from food processor and on a large piece of parchment or waxed paper, gently form dough into an 8-inch log. Gently roll the paper around dough to create a smooth log. (Dough will be sticky) Chill dough at least 4 hours or up two a few days. When ready to bake, heat oven to 375F degrees. Slice chilled dough into 1/4-inch slices. If desired, roll or sprinkle in a course sanding sugar. Bake for 13-15 minutes. Remove from oven and cool completely before serving.

Drinks
Simple Bites – Lemon Balm infused Lemonade
Ingredients, Inc. – Healthy Fruit Punch
Food for My Family – Lemongrass Soda
Heather's Dish – Mixed Fruit Punch
She Wears Many Hats – Mini Pistachio Smoothies
Appetizers
With Style and Grace – Truffle Popcorn
Family Fresh Cooking – Baby Peas &Cheese Frittata
Barbara Bakes – Creamy Orange Fruit Dip and Fruit
Aggie's Kitchen – Pasta Salad with Balsamic BasilVinaigrette
Reluctant Entertainer – Nutella Berry Bruschetta
Dessert
Dorie Greenspan – French Lemon Cream Tart
TidyMom – Blue and Chocolate Cake Balls
i am baker – Baby Pea Baby Shower Cake
Brown Eyed Baker – Pavlova
Picky Palate – Chocolate Chip Oatmeal Cookie Sandwich
What's Gaby Cooking – Coconut Cupcakes with Cream Cheese Icing
Cookin' Canuck – Nutella & Cream Cheese Swirled Blondies
Kevin and Amanda – Baby Blue Chocolate Chip Oatmeal Cookie Cups
Sweetopia – Decorated Sugar Cookies
Sweetapolita – Decorated Sugar Cookies
Bake at 350 – Petit Fours with fondant pea pods
RecipeGirl – Baby Button Cookies
RecipeBoy – Mud Cups with Gummy Worms
Add a Pinch – Blackberry Tartlets
Dine and Dish – Oven Baked Cinnamon Apples
Crafts
Wenderly – Handmade Sweet Pea Cards
Our Best Bites – How To: Make a Diaper Cake Centerpiece